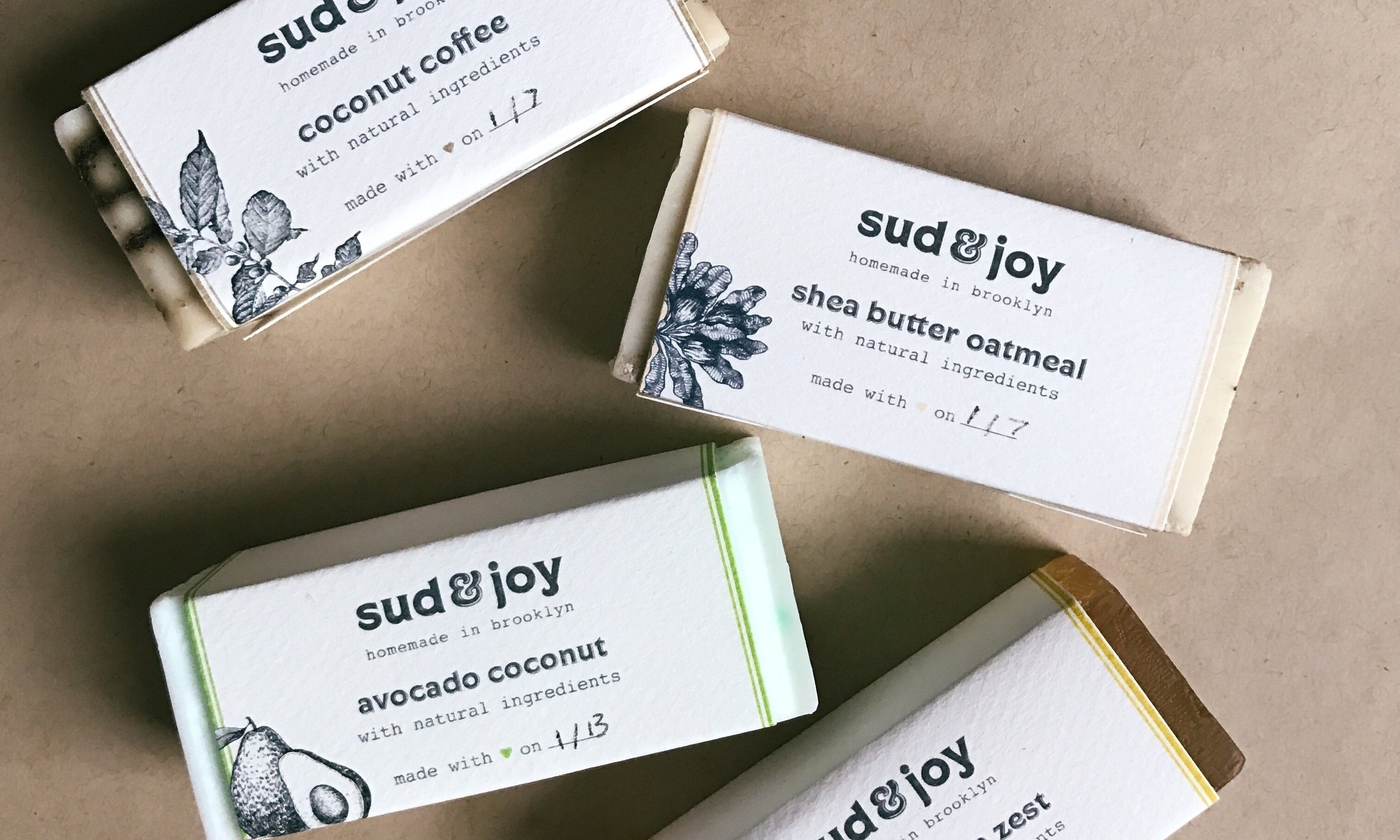 sud & joy is a homemade soap shop and personal project of mine.
My interest in soapmaking stemmed from a simple seed of curiosity. I had explored different natural bath products for some time before I finally asked myself- "Could I make my own?" To my surprise, the answer was yes! I then began making small batches for friends and family and found that I genuinely enjoyed making and sharing these creations with others. The sudden joy that I found inspired me to start a shop- and sud & joy was born.
I take full ownership of this small business as the founder, product creator, designer, social media marketer, and wear whatever other hat to keep the wheels turning.